 LOOKING INTO THE FUTURE AND FORMING WELL-CONSIDERED IDEAS FOR BUSINESS DIGITAL TRANSFORMATION
solutions to help overcome the crisis
About
We are international consulting company focus of digital transformation, big data analysis, deep learning, data warehouses. Our goal is to help companies design and implement their digital transformation strategy to enhance their performance through digital technologies.
In a world where 5G, Machine Learning and quantum computing are just around the corner, inaction in terms of digitally transforming is the biggest risk for a business. Impulse COVID-19 showed that current events sped up certain changes that were already happening. With the current crisis, it seems that most enterprises see digital transformation as one of the solutions to their problems.
Digital transformation — new ways to engage with consumers 

that are more efficient and conducive to their current lifestyle,

rethinking business models and value propositions,

finding new sources of differentiation, business advantage and monetization.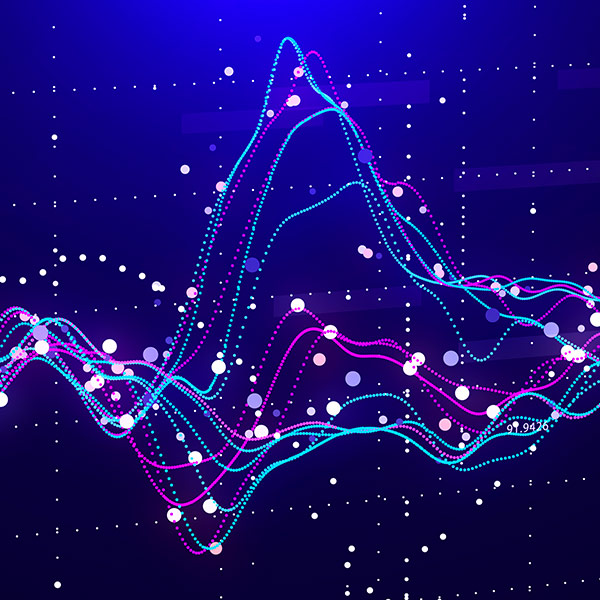 Digital transformation consulting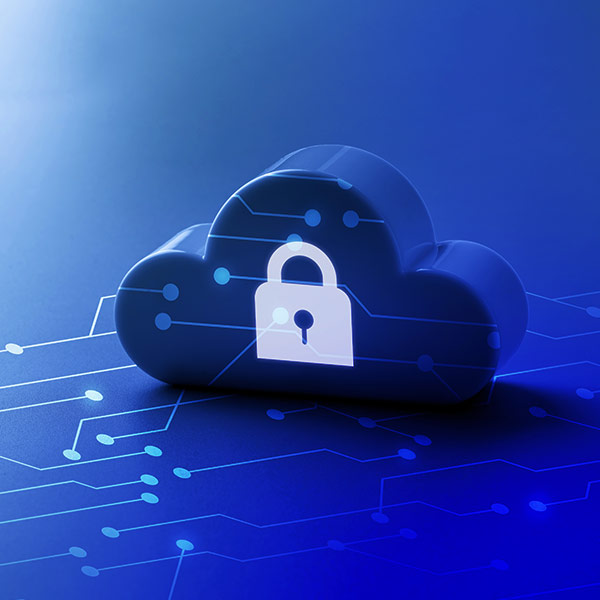 Business process engineering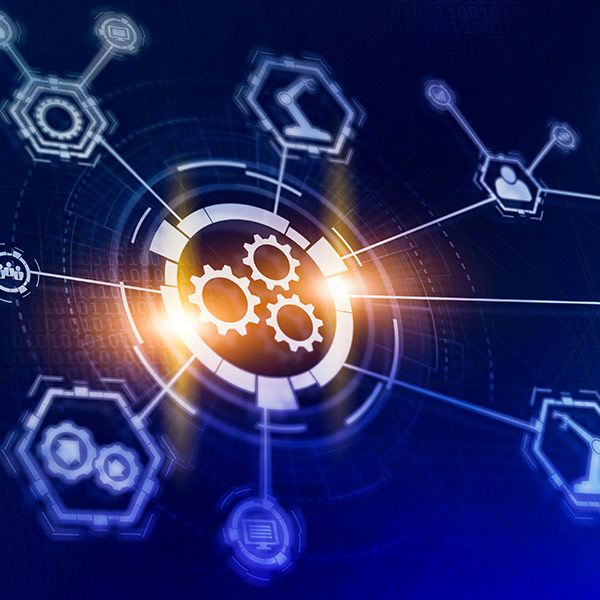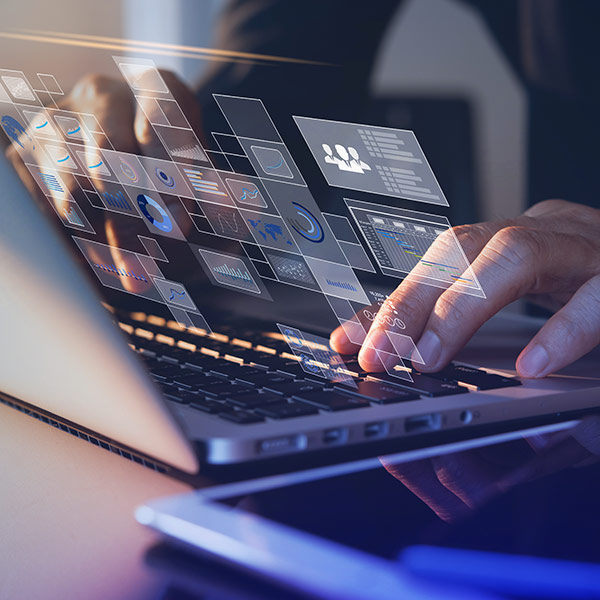 World Economic Forum: Shaping the Future of Health and Healthcare
In the next decade, healthcare delivery systems will transform radically. Our current capital intensive, hospital-centric model is unsustainable and ineffective.
The Future of Health and Healthcare leverages a data-enabled delivery system and virtual care, integrated across the continuum of care from precision prevention to personalized care delivery, with most health services offered in appropriate settings.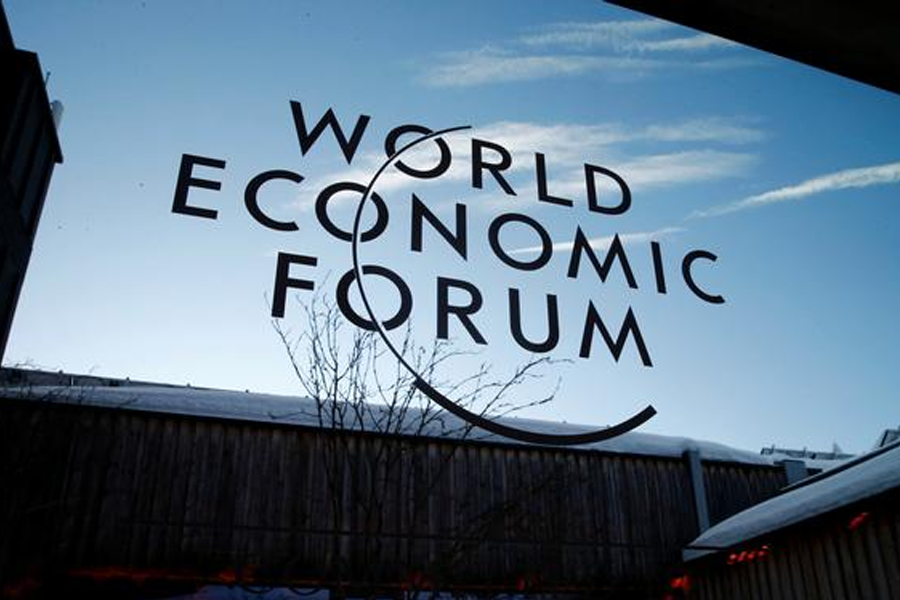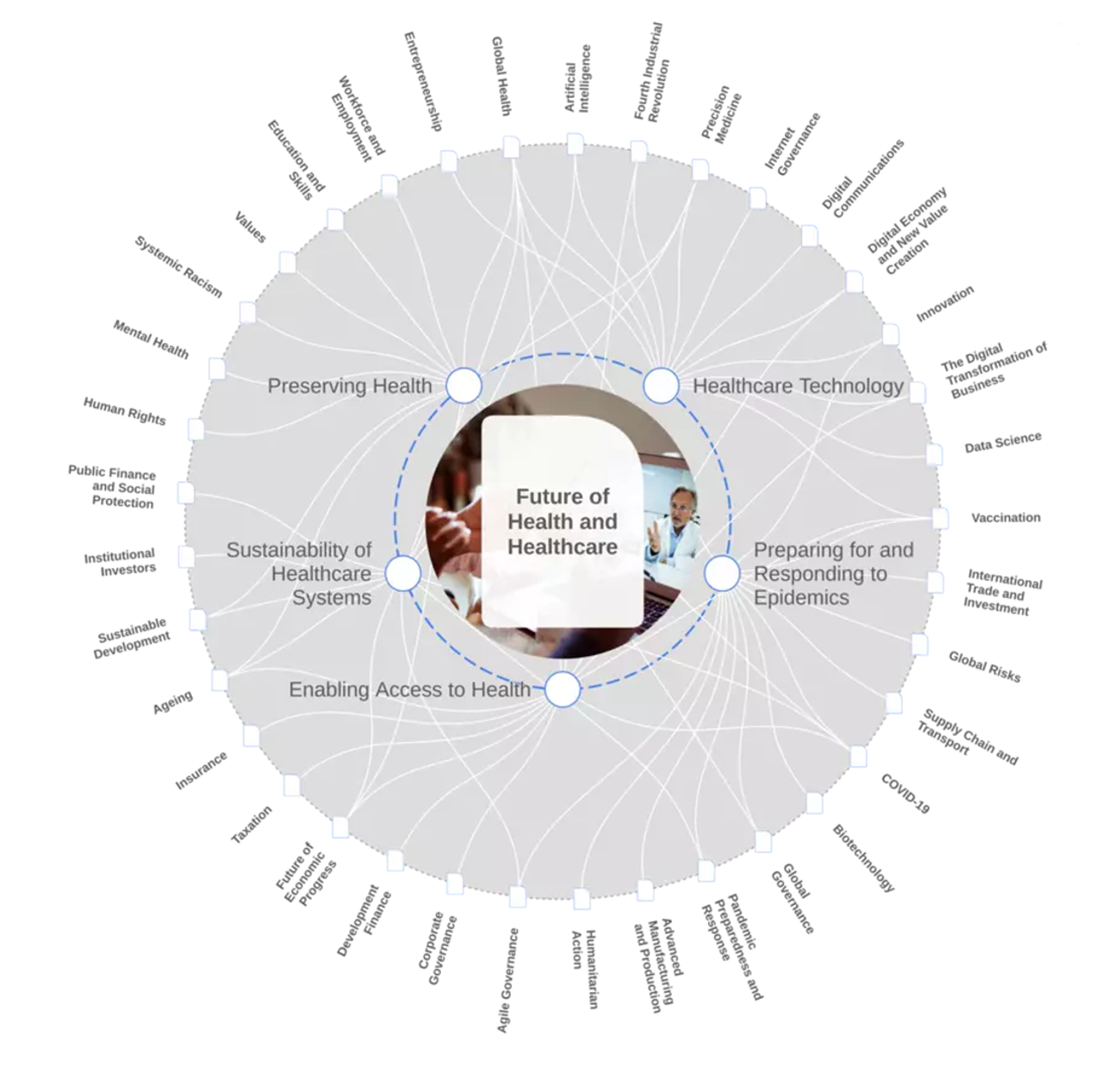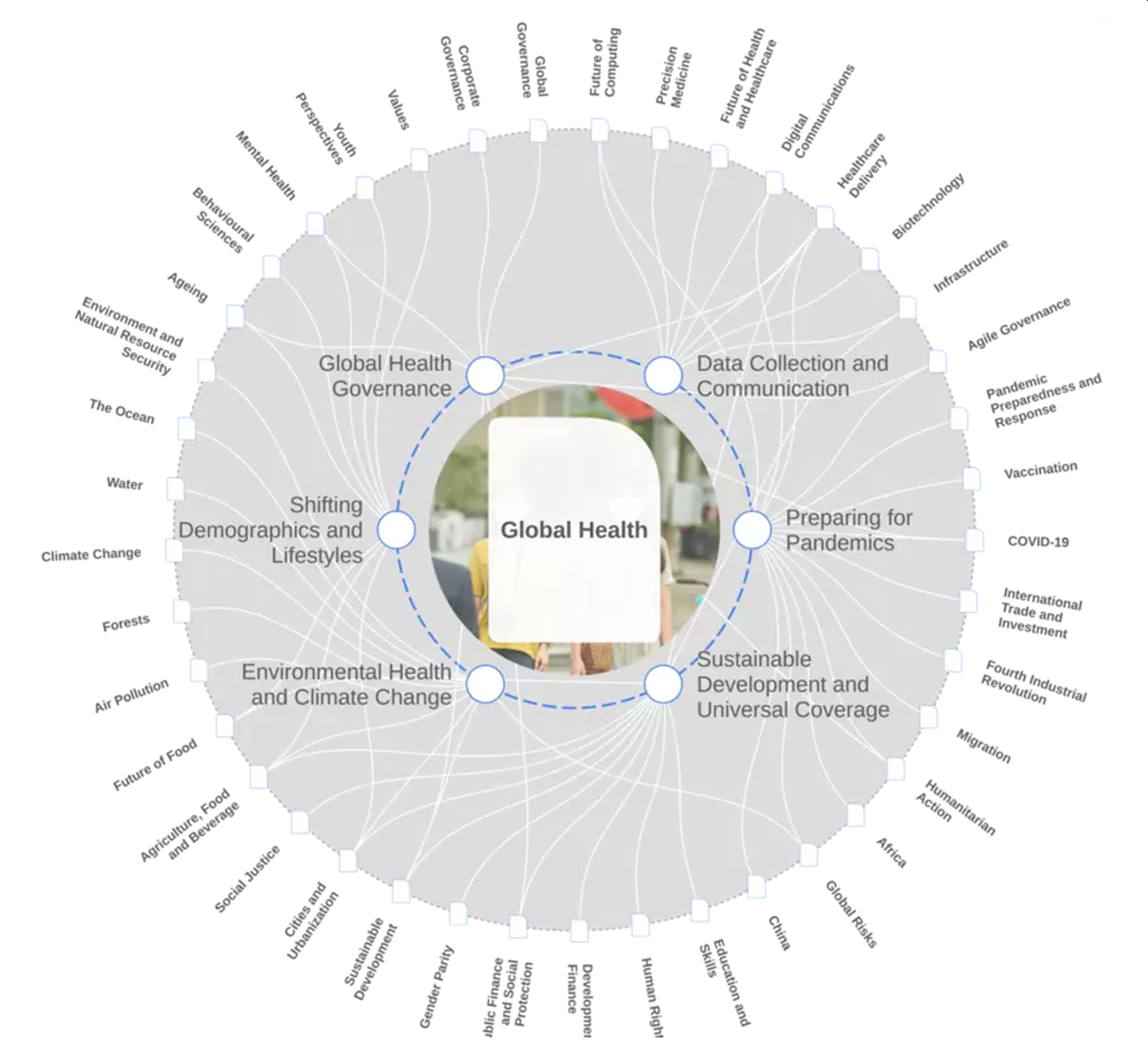 Digital healthcare platform
Our goal is to create a technology platform that act as a digital backbone, providing interconnectivity between participants in the health ecosystem
Clinical data should not just storage within the EHR and local MIS; it must become more active: it needs to be available for analytics, for studying, for management. It must be available to clinicians to drive coordinated diagnostic and care, and made available to patients to support their health ownership, for scientists and students for research and breakthrough discoveries.Digital healthcare platforms are introducing transformative changes to conventional healthcare processes which can provide many beneficial improvements for both citizens and government agencies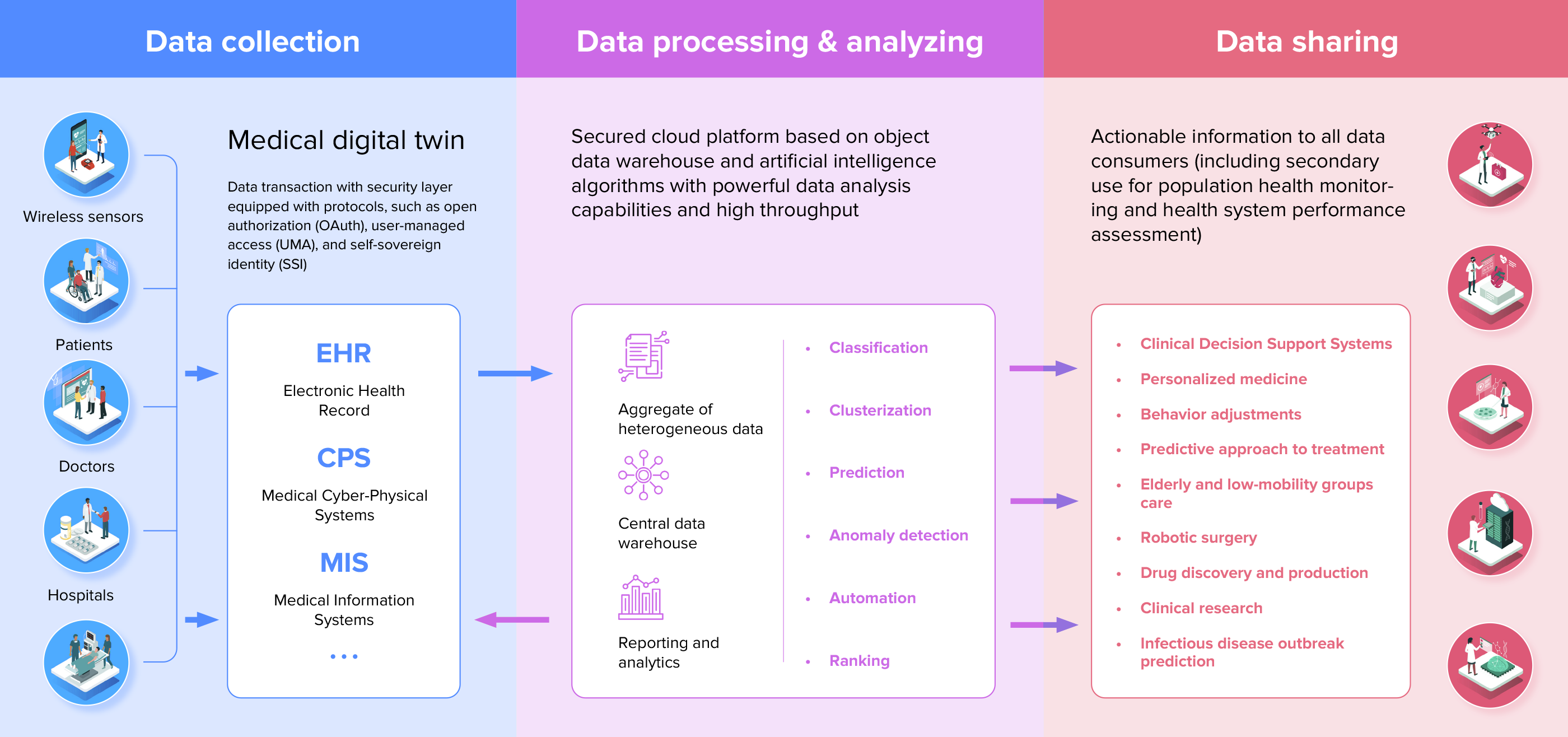 Digital workstations
Digital workstations with the inclusion of tools such as cyber security, AI, automation systems, or cloud-based applications create mechanisms for deeper customer interaction and open up additional opportunities and revenue streams.
Digital transformation also gives organizations stronger tools for managing information flows, automating and optimizing a company's business processes, monitoring and analyzing results, and effective interaction in a digital environment.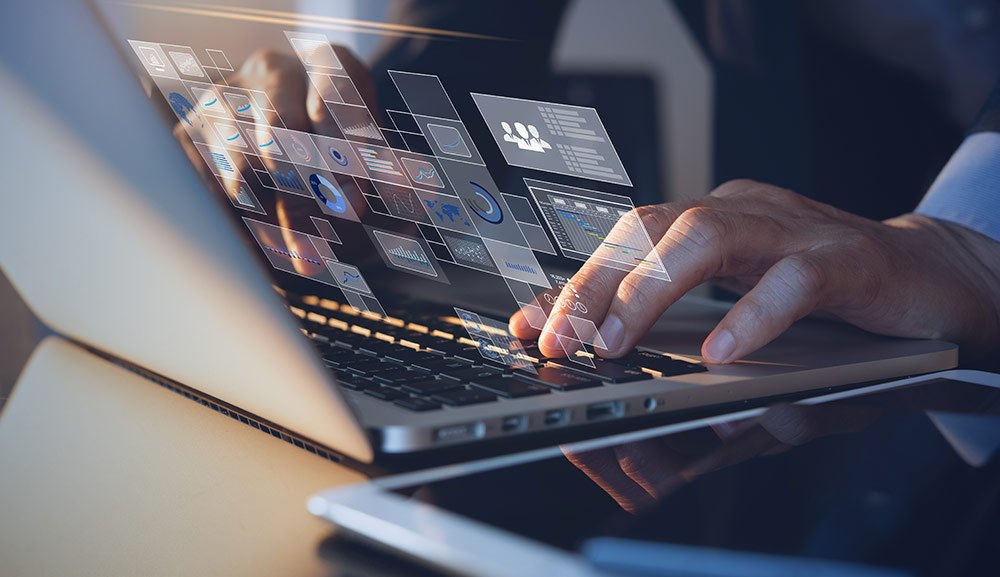 Digital medical platform
The sharing and management of medical data is at the core of a digital health ecosystem. It is therefore crucial that each ecosystem be predicated on comprehensive data stewardship. Data privacy is pivotal—not only to comply with local laws and regulations, but also to empower consumers to own their medical data and maintain control over who can access which parts of it at what moments in time.
Integrated data from social networks, fitness devices, personal devices of remote diagnostics, lifestyle applications, combined with personal medical data, provide unlimited opportunities for the development of innovative solutions of personal medicine focused on the health of a particular person.
It will advance care integration and optimize health monitoring, which can then reduce the risk of medical errors, increase the use of preventive health services, and improve overall care delivery.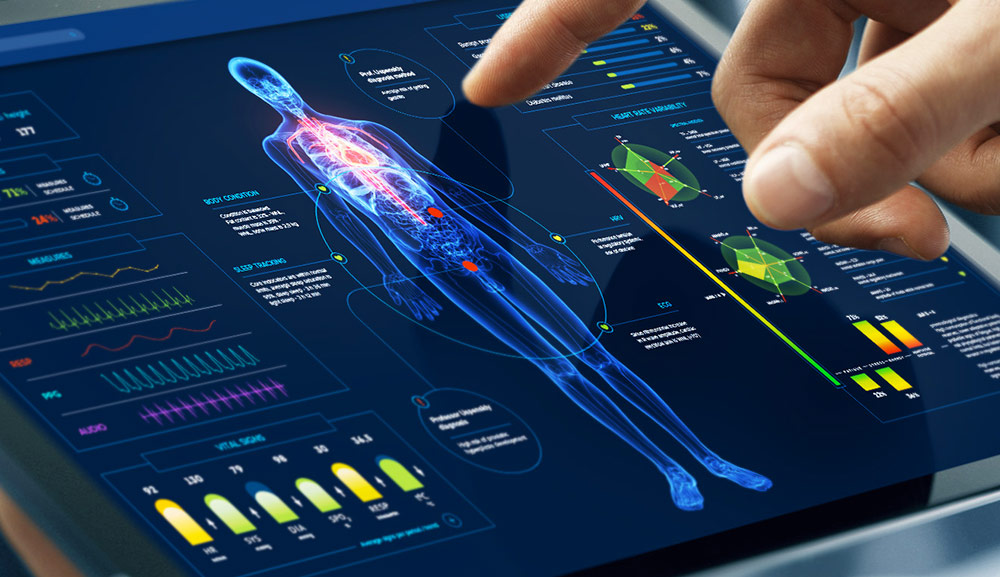 Our goal is to create a technology platform that act as a digital backbone, providing interconnectivity between participants in the health ecosystem.
In addition to improving the quality of people's health, analysis of the aggregate data is necessary to control and prevent the spread of pandemic infections, such as COVID-19.
The use of AI algorithms to analyze datasets to get more detailed knowledge of the virus and understand how it spreads, what factors affect it.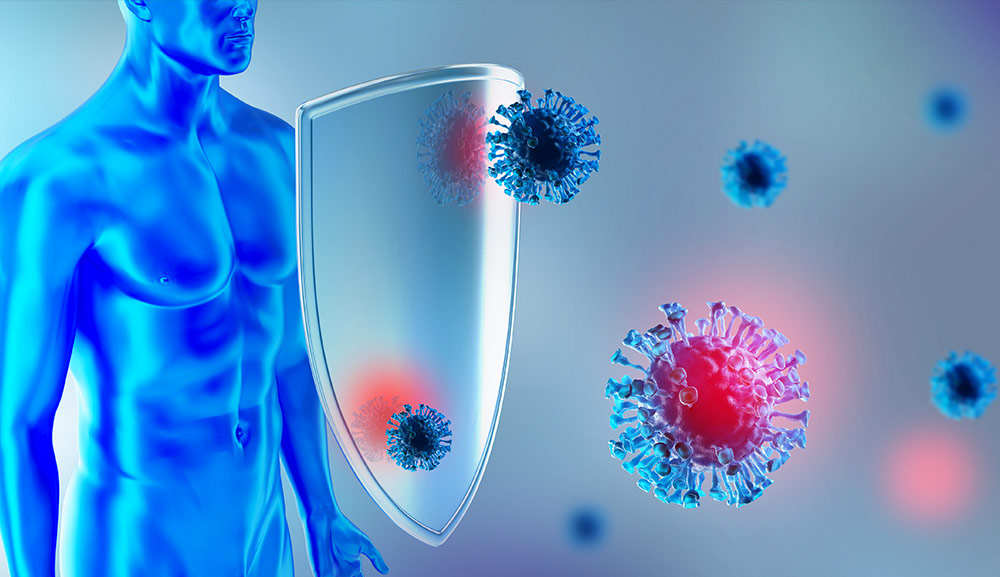 Hospital data warehouse, semantics, big data, support, anti-COVID analysis
Platform solution – hardware and software system for the purposes of organizing the personal medicine system, based on the features of collecting, storing and analysing of medical data and implementing various digital services and facilities upon that data, which are aimed on health support, disease prevention and expansion of active ageing.
Semantic object data storage based on OpenStack / Ceph. Healthcare Applied Solution.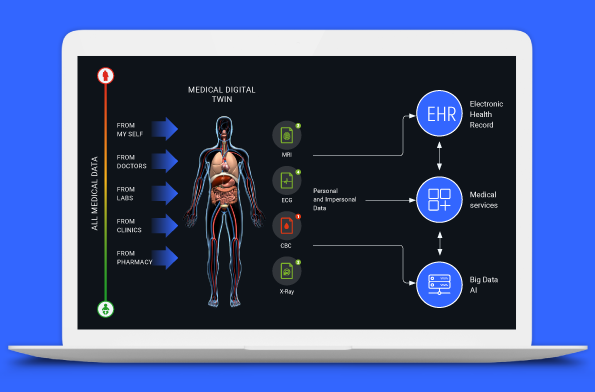 A medical diagnostic platform based on individual wearable devices with the use of AI algorithms, designed for independent monitoring of basic health indicators in everyday life and natural human behavior.
Algorithms for analyzing recorded data (ECG, heart rate, pels, body temperature, heart rate variability, blood saturation, etc.) allow you to detect diseases in the early (preclinical) stages, as well as track changes in conditions for people with cardiovascular diseases and prevent development pathologies.
Our task is to use existing technologies for analyzing big data and telemedicine to support human health and to deeply study the mechanisms of behavior of COVID-19 and to find effective methods of treatment and protection.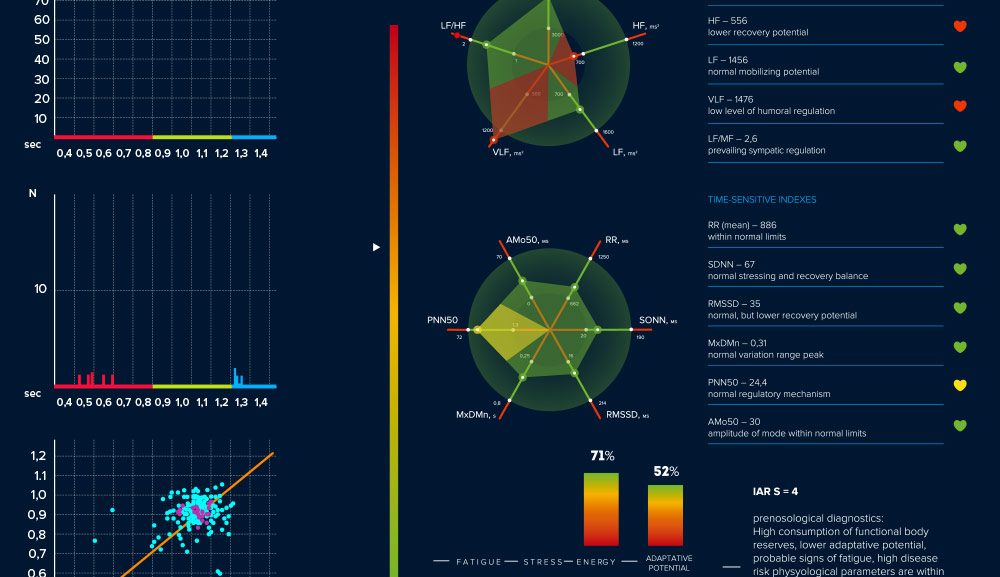 IoT enterprise system. Cloud+IoT. Digital Twin platform for power (energy) supplier
Smart software and hardware platform for remote access and monitoring
Multifunctional device for remote monitoring, dispatching and automated control; IoT Gateway.
Secure cloud platform for data storage: web-oriental SCADA for monitoring automatization, remote access and control of connected devices.